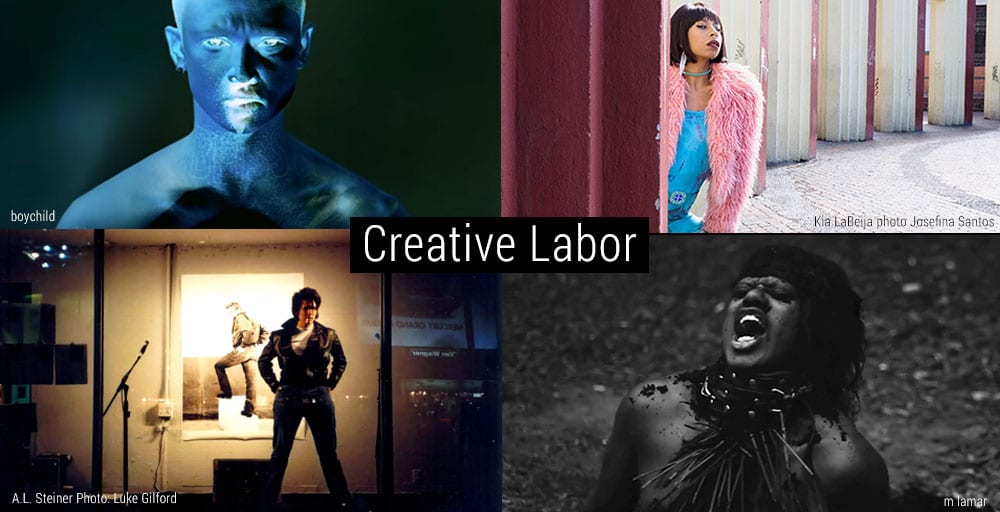 Call for Selfies!! If you've been in one of our National Queer Arts Festivals over the past 20 years…please send us your #Selfie! We are putting together an online gallery – a portrait of our community.
Please send your selfie to CreativeLaborSF@gmail.com
OR
Post your Selfie to Instagram or Twitter with the hashtag @CreativeLaborSF #Self2Selfie and any other info you'd like to share, like #Self2Selfie #RadarProductions
National Queer Arts Festival 2017
From Self to #Selfie
June, 2017
SOMArts Gallery, San Francisco
Gallery Hours: Tuesday – Saturday 1 – 5pm
From Self to #Selfie
SOMArts Main Gallery
On June 3rd, 2017, the opening exhibition of this year's National Queer Arts Festival will be organized by Creative Labor – a visual art platform that grew out of the Queer Cultural Center's twenty years of queer cultural production.
Curated by Creative Labor's artistic director, Rudy Lemcke, the exhibition features the work of eight nationally recognized performance/video artists whose work reflects the cutting edge of the complex and intersectional issues we are encountering as queer artists and cultural activists. The exhibition consists of large-scale video projections that will be continuously screening in the main gallery of SOMArts Cultural Center through the month of June, featuring artists include: Kia LaBeija, Awilda Rodriguez Lora, Cassils, M. Lamar, A.L Steiner, Boychild, Tina Takemoto, and Evan Ifekoya.
Self to #Selfie Gallery
Selfie Gallery Projection + ONLINE component @CreativeLabor.org #self2selfie
The Main Gallery exhibition will also include a video projection of over 100 #Selfies solicited from of artists, writers and cultural activists who have been presented by the National Queer Arts Festival over the past twenty years. Selfies from Queer Women of Color Media Arts Project (QWOCMAP); Fresh Meat, Radar Productions, Queer Rebels, Topsy Turvy, Center for Sex and Culture, Still Here, and other BFFs of the National Queer Arts Festival will be displayed throughout the June exhibition and will be featured on the Creative Labor website.
Migrating Archives: RETRIEVAL
SOMArts Annex Gallery
In the Annex Gallery at SOMArts Cultural Center, Creative Labor will present Migrating Archives: RETRIEVAL, created by artist by E.G. Crichton. This video projection will feature portraits of artists and activists, past and present, from archives around the world that collect and preserve LGBTQ histories.
Archives represented include: Adarna Food and Culture Restaurant, Philippines; The Australian Lesbian and Gay Archives; The Fonds Suzan Daniel, Belgium; GALA, South Africa; Gay, Lesbian, Bisexual Transgender Historical Society, San Francisco, USA; Glasgow Women's Library, Scotland, United Kingdom; Hall-Carpenter Archives, London, United Kingdom; Il Cassero and Centro di Documentazione, Bologna, Italy; Labrisz Lesbian Association, Hungary; The Leslie Lohman Museum, New York, USA; The National Archives, London, United Kingdom; rukus!, United Kingdom; Virginia Commonwealth University Libraries, Virginia, USA.
Exhibition Background
Twenty years ago the Queer Cultural Center (QCC) presented its first annual National Queer Arts Festival. It was a pivotal moment in the life of the queer community in San Francisco – a community decimated by the AIDS pandemic.
Out of the strength of our collective past and our movement's lineage of social justice embodied by events like the Compton Cafeteria Riot, Stonewall, ACT-UP protests, the legacy of Harvey Milk and countless individual acts of liberation, the Queer Cultural Center was born.
We turned our attention to queer artists for our vision of the future following the belief that cultural activism and visual culture are transformative agents of social change. Our first visual arts exhibition was called Face: Queer Self Portraiture. Face was intended to bring the artistic community together and forge a path forward. Fifty artists presented self-portraits in an array of media, from drawing and painting, to photography, sculpture and collage. The exhibition mirrored a cross section of the community and was a testament to the resilience of our resolve and a bold affirmation of queer identity and community.
"We wanted a place to start; to begin a serious discourse on queer culture; a beginning that was not an absolute ideological position but a place that would be continually open to itself and its re-creation; a place that celebrated difference as its mode of being and justice as its practice. We wanted to present ourselves not as an abstraction (a theoretical category, a political identity group or an economic brand) but as an array of unique individuals who share this "queerness". We gathered these artists together in hope of creating this place, this center. We decided to start with "introductions" … We decided to call this first gesture, FACE."
~ Rudy Lemcke, 1998. Introduction to FACE, curated by Lenore Chinn and Rudy Lemcke
Twenty years have passed. There is still no cure for AIDS but our community has survived and continues to evolve and unfold in unforeseen and unexpected ways. New manifestations of collective action brought about by technological innovations are transforming the way we interact with one and other and building relationships and communities that were unimaginable twenty years ago. A new generation of artists is making work that rests on the shoulders of the LGBTQ political struggles of the past, and the movement for social justice, cultural equity and progressive change continues.
In order to fully represent the magnitude of Queer Visual Culture being produced in the Bay Area, Creative Labor was born. Now as sister organization, fiscally sponsored by the Queer Cultural Center, Creative Labor, produces the Annual National Queer Arts Festival Visual Arts Exhibition at SOMArts Cultural Center.
For the 20th anniversary exhibition of the National Queer Arts Festival, From Self to #Selfie returns to the idea of self-portraiture and reconsiders the Face of Queerness.
From Self to #Selfie
An Introduction
Any queer cultural history is a history of the desire to self-present and construct images of the self to others.
From Self to #Selfie examines queer self-representation in the light of the revolutionary transformation of culture that is taking place through digital technology.
The exhibition asks: Where do I "exist" in the network of information that is instantly made available through a touch of our smart-phone's interface? Where do I "exist" in the multiplicity of screen instances, recursively generated by the image I call #selfie?
The exhibition offers eight explorations of the body mediated through the digital screen. The intimate acts of performance encoded by these videos with their gestures of attention and affection together manifest a complex queer cultural ecosystem – a queer public commons within which the self becomes re-presented and re-imagined in relation to a referential field of other screen selves presented in the exhibition.
The individual performances of self become unanchored from the moment of their creation (as live event) and become fluid agents in a network of provisional queer meanings. The networked self exists in this new relational order as ecstatic-self – as selfie.
In a music video directed by Jacob Krupnick, Kia LaBejia frames and un-frames herself in an extended vogue performance through the streets of Bogota, Columbia. "Without love," Pillar Point sings in the background as she meets her dance partner Tania Larot, "You're just a stupefied dove."
Mitch Moore's DLIHCYOB video of performance artist boychild asks us to remember "you are human. remember the world is over. remember the world is over. remember the world is over. remember you are human," and witness the artist's stunningly beautiful performance bliss. M. Lamar's Negro Antichrist is the summoning of another self. Its haunting incantation transforms the performer into an otherworldly being of dark ecstasy. Their bel canto voice is the voice of the enraged dead.
Cassils's Hard Times is homage to the sport of bodybuilding and to the idealized body. In this performance document, "Cassils sees the construction of this unsustainable body as a stand-in for America's insatiable appetite to consume, for the unending drive of capital regardless of consequence." In an extended work document from Puerto Rico to New York, Awildo Rodriguez Lora, reproduces the scene of her identity by allowing the audience to dress and undress her. As this constructed character Lora then performs a narrative history of colonialism, of determined normalcy, and ultimately, emerges as an agent of liberation.
Tina Takemoto's Semiotics of Sab is a portrait of self, reflected in a complex deconstruction of the film work of the actor Sab Shimono. The film presents a grammatology of the actor's screen personae that unfolds as a conflicting lexicon of race, representation, and identity. A.L. Steiner's multilayered Swift Path to Glory explores the enactment of emotion and vulnerabilities of self-presentation. In a storefront window – a space inherently construed as both public and private – the video uses untrained actors to recreate the familial scene of a young James Dean in Rebel without a Cause, as he pleads for acceptance. This exposed hall of mirrors opens itself to the viewer through seemingly endless readings and failed attempts to be understood.
Evan Ifekoya's, My Tender Touch Screen poetically asks in the background, "Any new followers? Any new likes? Any new requests? Am I trending? Am I Now? My name's a hashtag on my selfie, #wow!" What do you think of me presenting myself, becomes an ever-present predicate of self-expression embedded in a network of relational affirmations.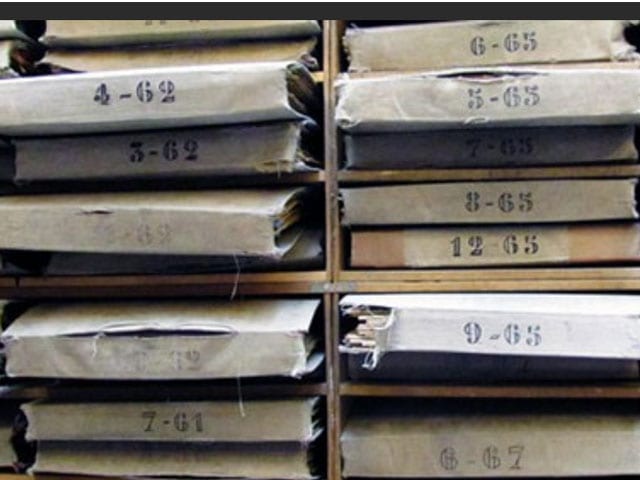 Complicated in this web of selves the question then arises in EG Crichton's installation, Migrating Archives: RETRIEVAL: How do I recall myself? Where is the past? Where is our ancestral memory – our archive – that co-exists in the timeless present of the digital cloud?
These performances of self demonstrate hyper-dynamic materialities that speak to ongoing conversations about gender as unstable and fluid constructs. The exhibition offers a queer place that is at once physically located as a communal self-affirming space of desire and simultaneously dislocated, immaterial and unknowably queer. The queer self is encountered through the representation of the self, embedded in a system of interpersonal relationships and ecologies of meanings though which it is articulated, reproduced and projected.
The exhibition proposes that the mediated Self as #Selfie, presented by the queer artists in this exhibition, affords us a vision of the rich potential to explore/refuse/resist/parody existing gender paradigms and to stake out singularly "queer" identities as they unfold in these new forms of queer sociality, affinity and agency – queerly emerging in a relational field of meaning on the screens of our networked world.
Twenty years ago we offered our first exhibition and our festival as "a place that is continually open to itself and its re-creation." We honor that sentiment today and offer anew our self-portrait as #Selfie.
Rudy Lemcke 2017